What is HealthTec Trilogy?
HealthTec Trilogy is an on-premise electronic health record solution for hospitals. It is an ONC-ATCB certified suite that combines electronic health record (EHR), practice management and patient scheduling.
It features QuickPost that allows users claims processing with the help of automated statement generation, adjustments and secondary billing.The AutoPost feature sends automated HIPAA compliant ERA transactions across patient's accounts. The solution provides a graphical interface which offers advanced navigation and access to real-world processes and workflows. Users can take on-screen notes for patient scheduling using a custom drop-down list. Claim scrubbing, auto-appeal rules engine and electronic patient statements can be purchased separately.
It is compatible with Windows, Mac and Linux operating systems. Android and iOS mobile compatibility is also offered. Customer support is offered via email and over the phone. Other help options include blogs and client portal.
Tech Support Availability N/A
HealthTec Trilogy User Reviews



Wonderful Christian people to work for except when they practice nepotism. Kathy
Read All Read All 1 Reviews Reviews
Free Resource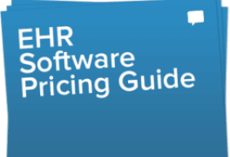 Medical, EMR & EHR software Pricing Guide
Don't let price confusion keep you from selecting the best software!