Tech Support Availability N/A
iPatientCare User Reviews



Few things I like at my current job! • Responsibility • Goals and objectives • Recognition and attention • Clear understanding of employer objectives • Open-minded management • Freedom to innovate • Fair compensation • Autonomy • Purpose It is the best environment created altogether as a team! Proud to be at iPatientCare, Inc.


Read All Read All 2 Reviews Reviews
Free Resource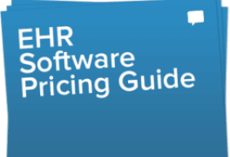 Medical, EMR & EHR software Pricing Guide
Don't let price confusion keep you from selecting the best software!