About MahlerRCM
Mahler Health takes the complexity out of patient/provider scheduling and simplifies your billing processes. Our solutions streamline your workflow and are customized to meet your specific needs. With Mahler, you can stop focusing on paperwork and spend your time on what's most important - patient care.
Tech Support Availability 24/7

Read All Read All Reviews Reviews
Free Resource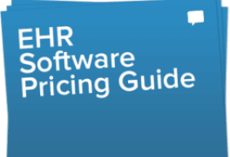 Medical, EMR & EHR software Pricing Guide
Don't let price confusion keep you from selecting the best software!