What is MaxMD Direct mdEmail?
Specialities
General Practice
General Practices
About MaxMD Direct mdEmail
In large organizations with existing or soon-to-be deployed healthcare information technology (HIT) systems, our capital efficient, secure communications solutions based on the company's EaaS® (Encryption as a Service) platform enables clients to quickly interface our HISP without workflow disruption or the need for any additional hardware.
Tech Support Availability 24/7
MaxMD Direct mdEmail User Reviews

Read All Read All Reviews Reviews
Free Resource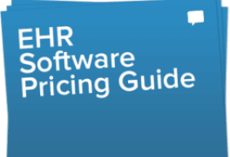 Medical, EMR & EHR software Pricing Guide
Don't let price confusion keep you from selecting the best software!