What is M.D. Web Solutions?
Specialities
Cardiology
Endocrinology
ENT
Geriatrics
Infectious Disease
Internal Medicine
Internal Medicine Sub-Specialty
Multi-Specialty
OB-Gyn
Ophthalmology
Pediatrics
Pulmonology
Sleep Medicine
About M.D. Web Solutions
MD Web Solutions is a small business helping other businesses by integrating web-based technology into normal business processes. Using internet-focused tools, it helps companies, organizations and individials be more flexible, mobile and productive which is important for business survival.
M.D. Web Solutions User Reviews



This company also goes by the name "Market Leader" and hides so people can not review their company. They post fake reviews on multiple sites about thier company and try to trick you into thinking their are associated with Keller Williams. Do not fall for their tricks. They are a bad company thst will promise you a ton of leads then not follow through. They tried to charge me $1000 a month for 20 leads and couldn't even generate that! So then they asked for $500 a month for 10 leads. All of their leads where bad and most had no phone numbers. I sold 22 homes last year and not one of their leads worked out. Save your money. This is a scam. I am glad Gary Keller fired them.
Read All Read All 1 Reviews Reviews
Free Resource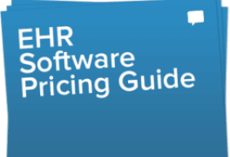 Medical, EMR & EHR software Pricing Guide
Don't let price confusion keep you from selecting the best software!