What is MDsuite by Data Strategies, Inc.?
MDsuite EHR is an electronic health records software designed to help businesses in the healthcare industry manage patient information, set appointments, create claims and more. Key features include coding assistance, claims scrubbing, medical billing, historical reporting, compliance tracking, voice recognition, practice management and patient flow management.
Teams using MDsuite EHR can create, edit and store patient records, verify insurance before service and generate a variety of forms based on individual requirements. Models can be customized and used to create cover letters, messages to referring doctors and more. Additionally, the system helps users streamline the flow of patient information, capture patients' information from ID cards using the card scanner, keep track of staff and patients and automate billing processes.
MDsuite EHR enables managers to set up routine tasks and switch from one task to another using task-tracking tabs. It is available on a monthly subscription and support is extended via phone and online inquiry form.
Specialities
Allergy
Anesthesiology
Bariatric Surgery
Behavioral Health
Breast Surgery
Cardiology
Chiropractic
Dentistry
Dermatology
Emergency Medicine
Endocrinology
ENT
Family Med
Gastroenterology
General Surgery
Geriatrics
HEMATOLOGY/ONCOLOGY
Hospitalist
Infectious Disease
Internal Medicine
Internal Medicine Sub-Specialty
Long-Term Care
Multi-Specialty
Nephrology
Neurology
Neurosurgery
OB-Gyn
Occupational Medicine
Oncology
Ophthalmology
Optometry
Orthopedics
Pain Management
Pathology
Pediatrics
Physical Therapy
Plastic Surgery
Podiatry
Psychiatry
Psychology
Pulmonology
Radiology
Rheumatology
Sleep Medicine
SurgiCenter
Urgent Care
Urology
Vascular Surgery
About MDsuite by Data Strategies, Inc.
MDsuite helps you manage your practice by streamlining the flow of patient information. From care to billing, the system helps ensure that you cover all relevant issues, deliver the best, most comprehensive care, and that every action is captured and accounted for so you receive full, fair compensation. Here are a few more ways it helps you manage your practice.
MDsuite by Data Strategies, Inc. User Reviews

Read All Read All Reviews Reviews
Free Resource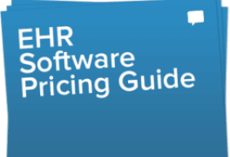 Medical, EMR & EHR software Pricing Guide
Don't let price confusion keep you from selecting the best software!