Specialities
Cardiology
Endocrinology
Family Med
Gastroenterology
Internal Medicine
Internal Medicine Sub-Specialty
OB-Gyn
Occupational Medicine
Pediatrics
Pulmonology
Urology
About MedAZ
Our fully integrated, fully accredited Electronic Medical Record and comprehensive Practice Management programs are yours FREE when you subscribe to our high efficiency, state-of-the-art medical billing system.
Thats right, you get all the benefits of electronic health records and automated office management at no cost -- streamlining your operations and helping to control risk -- while our comprehensive, competitively priced Revenue Cycle Management system works to enhance your cash flow and profitability.

Read All Read All Reviews Reviews
Free Resource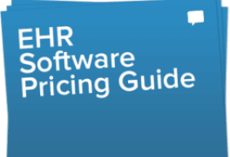 Medical, EMR & EHR software Pricing Guide
Don't let price confusion keep you from selecting the best software!