MedClarity is Medusind's cloud-based practice management solution suitable for practices of any specialty and any size. It is offered as either a technology-only solution for in-house billers or as a fully outsourced solution.Key features include customized reporting, billing and claim scrubbing, insurance eligibility verification and denial management. The solution assists in generating appointment schedules in which customers can get to know about appointment availability and status. The solution also provides report generating tools that helps in managing revenue cycle processes.MedClarity also provides a financial tool that incorporates multiple processes to assist with managing and analyzing the practice. The billing processes are combined into one solution that includes payment posting and reconciliation, certified coding, reporting and front-office processes. It also presents users with a workflow assessment to ensure practice processes are being utilized. There are over 30 off the shelf EHR integrations available. Custom integrations are also available and cost-effective.
Specialities
General Practice
General Practices
About MedClarity
From scheduling and storing patient information to sending claims and generating reports, MedClarity has been intuitively designed to increase the productivity and profitability of your practice. Customizable to any practice or group size, MedClarity is a powerful platform that puts you in full control of all front-office and revenue operations.
Tech Support Availability 24/7

Read All Read All Reviews Reviews
Free Resource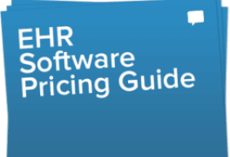 Medical, EMR & EHR software Pricing Guide
Don't let price confusion keep you from selecting the best software!