What is MedEvolve Practice Management?
Specialities
General Practice
General Practices
About MedEvolve Practice Management
MedEvolve Practice Management is a software solution for small to midsize speciality physician practices. It offers workflow management tools, patient scheduling and enrollment and referral tracking. On-premise and cloud-based deployments are available.
Tech Support Availability Monday-Friday
MedEvolve Practice Management User Reviews



MedEvolve always provides our office with outstanding customer service. They are always quick to respond and help by teaching me how to do things and not just doing them for me, I love that part of their customer service.


I have had nothing but positive interaction with your team! I cannot say enough about the MedEvolve team on a personal level!! Great job 🙂


I love the fact that I can communicate via email, and still get my issue resolved in a timely manner. Service reps are extremely courteous too!


I have never heard of med evolve because they are back end. If I had the reason to do business with them, I wouldn't. Unfortunately, some provider of medical services DID choose them and MY information was released publicly. No, no, no, no, no. No, I would not recommend them. Irresponsible. Inexcusable. Should.be held liable to the consumers they exposed via class action for pain and suffering.


This company revealed my personal data through an unsecure FTP. Needless to say that this egregious lack of intelligence should speak volumes for how this company is operated and the quality of the products. I would not contract with this business if I were a half intelligent human being.
Read All Read All 6 Reviews Reviews
Free Resource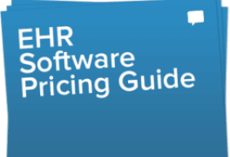 Medical, EMR & EHR software Pricing Guide
Don't let price confusion keep you from selecting the best software!