What is MEDGEN EHR by Comtron Corp?
Specialities
Allergy
Anesthesiology
Bariatric Surgery
Behavioral Health
Breast Surgery
Cardiology
Chiropractic
Dentistry
Dermatology
Emergency Medicine
Endocrinology
ENT
Family Med
Gastroenterology
General Surgery
Geriatrics
HEMATOLOGY/ONCOLOGY
Hospitalist
Infectious Disease
Internal Medicine
Internal Medicine Sub-Specialty
Long-Term Care
Multi-Specialty
Nephrology
Neurology
Neurosurgery
OB-Gyn
Occupational Medicine
Oncology
Ophthalmology
Optometry
Orthopedics
Pain Management
Pathology
Pediatrics
Physical Therapy
Plastic Surgery
Podiatry
Psychiatry
Psychology
Pulmonology
Radiology
Rheumatology
Sleep Medicine
SurgiCenter
Urgent Care
Urology
Vascular Surgery
About MEDGEN EHR by Comtron Corp
Medgen is easy to learn and use. It's full set of features and intuitive user interface make it a very powerful tool in medical practices of all size and specialties. Problem templates for different specialties make writing your notes easier and quicker. Also, patient information can be accessed through any web browser and tablets. Use our certified EHR and qualify for up to $44,000 in government incentives.
MEDGEN EHR by Comtron Corp User Reviews



The Labgen LIS integrates my laboratory testing, result reporting and Billing functions enabling me to better meet the needs of my clients and the residents in their facility and compete at a high level in my industry.


Their EHR service is great. Works really well.


Comtron's Labgen system is one of the best that my company has ever worked with. Comtron's system and attention to customer care has saved me money and time. Each small issue I have ever encountered is solved by contacting one of the many employees ready to assist with these issues. I am very proud to say that Comtron has been a crucial step in growing my business, and will stick around for many years to come.

If customer service matters to you this the place for you. This is a computer programming company which specialize in EMR and other medical/laboratory interfaces and billing. They have been in business for over 20 years and have a great staff that will work with you and your needs. I have used them to create custom programs for me and although it may be more expensive then an off the rack brand you definitely get what you pay for.


I operate a laboratory here in NJ and I can say that Labgen LIS was the best option I could have chosen. I've been using the software now for sometime and I can personally say that Comtron's support team is there for every step we need, to answer any questions we have and provide clear answers to all of our day to day questions. In terms of cost, I have deff saved a ton of money not having to pay the hefty bills of some of the other LIS softwares out there. Comtron/Labgen deliver on what they say and they have helped me in growing my business.
Read All Read All 16 Reviews Reviews
Free Resource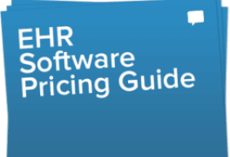 Medical, EMR & EHR software Pricing Guide
Don't let price confusion keep you from selecting the best software!