About MedGre
Medgre solutions include an Easy to Use and feature-rich Electronic Health Records (EHR), Practice Management and Billing Software. We also offer end to end Revenue Cycle Management (RCM) solution for your clinic to take care of your billing services needs. Additional products/features like Charge Capture & Rounding (CCR), Appointment Reminder System and Waiting Room Module would give your clinic an all round control over effective patient management, improved patient care and enhanced revenue.
Free Resource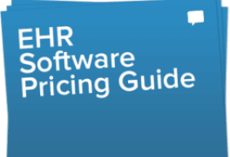 Medical, EMR & EHR software Pricing Guide
Don't let price confusion keep you from selecting the best software!