What is MEDHOST Enterprise?
About MEDHOST Enterprise
A Complete EHR for the ED. MEDHOST's intuitive EHR solution for the emergency department fits within your existing ED workflow while increasing adoption
Tech Support Availability 24/7
Connection Speeds High speed Internet connection with Static IP address such as Fiber, DSL, Cable, T1, T3, etc
MEDHOST Enterprise User Reviews



The office looks fine from outside


The service they provide is admirable but with the company shifting to more of a 'metrics' concern, rather than focusing on the client issues and customer focus, the company is quickly turning into a place no one wants to work for. I do not recommend this place unless you are using it as a stepping stone to advance your career. Most of the people are great, it is the management that is the problem. When it was HMS, it was awesome; this is no longer the case. I understand a business must make profits but they need to remember the employee who actually gets them where they are.


Terrible company to work for. Bullies employees.




Read All Read All 5 Reviews Reviews
Free Resource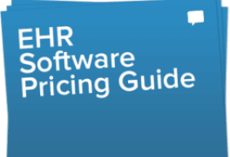 Medical, EMR & EHR software Pricing Guide
Don't let price confusion keep you from selecting the best software!