About MindLinc
Twenty years ago, leaders in behavioural health at Duke University created the MindLinc EMR, a new type of Electronic Medical Record for behavioural health, designed by psychiatrists for psychiatrists. Data from this EMR feeds into the MindLinc Global Database, which was to become one of the largest longitudinal de-identified psychiatry outcome databases in the world.
Tech Support Availability N/A

Read All Read All Reviews Reviews
Free Resource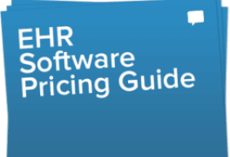 Medical, EMR & EHR software Pricing Guide
Don't let price confusion keep you from selecting the best software!