Specialities
Allergy
Anesthesiology
Bariatric Surgery
Behavioral Health
Breast Surgery
Cardiology
Chiropractic
Dentistry
Dermatology
Emergency Medicine
Endocrinology
ENT
Family Med
Gastroenterology
General Surgery
Geriatrics
HEMATOLOGY/ONCOLOGY
Hospitalist
Infectious Disease
Internal Medicine
Internal Medicine Sub-Specialty
Long-Term Care
Multi-Specialty
Nephrology
Neurology
Neurosurgery
OB-Gyn
Occupational Medicine
Oncology
Ophthalmology
Optometry
Orthopedics
Pain Management
Pathology
Pediatrics
Physical Therapy
Plastic Surgery
Podiatry
Psychiatry
Psychology
Pulmonology
Radiology
Rheumatology
Sleep Medicine
SurgiCenter
Urgent Care
Urology
Vascular Surgery
About MxChart EHR
Our MxChart Electronic Health Record (EHR) system provides physician practices, healthcare clinics and medical systems with software that improves productivity and increases profitability. It helps your practice see more patients and qualify for HITECH Act stimulus reimbursements.
MxChart EHR saves you time and money with a less complicated medical documentation systems. There are no servers to buy, software to upgrade, or networks of computers to maintain. You can securely log into MxChart from anywhere there's an internet connection.

Read All Read All Reviews Reviews
Free Resource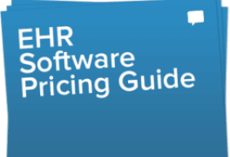 Medical, EMR & EHR software Pricing Guide
Don't let price confusion keep you from selecting the best software!