NovoClinical is a completely secure, cloud-based system that can be implemented quickly. Reports and templates can be customized with features and fields specific to each practice and/or provider.
NovoClinical offers insurance eligibility in seconds, comprehensive demographic input, medical history, medication history and more which populates automatically to the providers' reports for efficiency of treatment.
A Meaningful Use 2015 certified system, users can type, or use the built-in dictation for reporting. The patient portal allows patients to request appointments, review reports, communicate securely, pay their bill online and so much more.
In today's electronic world, patients can receive text reminders, messages, voice calls or telemedicine calls directly from the system. Faxing is paperless and built in eliminating fax machines and cumbersome processes. Labs and other tests are ordered and results returned electronically, dated and mapped to the patient chart.
Operating Systems
Android
iOS
Linux
MacOS
Web
Windows
Tech Support Availability N/A
NovoClinical User Reviews

Read All Read All Reviews Reviews
Free Resource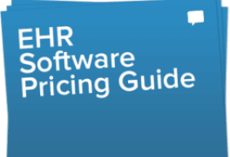 Medical, EMR & EHR software Pricing Guide
Don't let price confusion keep you from selecting the best software!