OfficeEMR from iSALUS Healthcare is a cloud-based solution that provides an integrated electronic health records (EHR) practice management and billing services solution with multiple features to support small to mid-sized practices. The system is securely accessible via the internet. It reports a first-submission claim rate of 98%, which helps decrease the time and effort spent correcting claim mistakes. It also provides a reporting mechanism in which physicians are paid for services rendered.
OfficeEMR is customizable and helps users adapt to specialty and individual practice workflow. The solution helps users achieve meaningful use within 90 days. It also gives physicians the ability to keep track of scheduling, patient details and financial data from multiple devices.
OfficeEMR provides a telehealth solution that provides communication certified EHR and other iSALUS products. Users can create a telehealth claim exactly the same way as they are creating them inside OfficeEMR. Support is provided via phone and email.
Operating Systems
Android
iOS
Linux
MacOS
Web
Windows
About OfficeEMR
Empowering healthcare systems to realize their full potential through technology enabled services
Tech Support Availability N/A

Read All Read All Reviews Reviews
Free Resource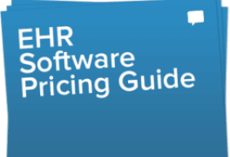 Medical, EMR & EHR software Pricing Guide
Don't let price confusion keep you from selecting the best software!