What is OSEHRA popHealth?
About OSEHRA popHealth
popHealth® is an Open-Source Clinical Quality Measure database and reporting engine with data presented through a web-based interface. It includes a centralized repository of clinical data.
Tech Support Availability N/A
OSEHRA popHealth User Reviews

Read All Read All Reviews Reviews
Free Resource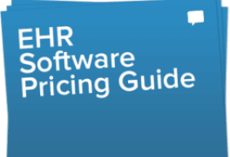 Medical, EMR & EHR software Pricing Guide
Don't let price confusion keep you from selecting the best software!