Specialities
Allergy
Family Med
General Surgery
Internal Medicine
Multi-Specialty
Ophthalmology
Optometry
Pediatrics
Pulmonology
Urgent Care
About PhEMR
Put your website to work for you with Phemr's Patient Portal. Allow your patients to communicate with your office in a secure and HIPAA compliant manner. Our product is tailored to your practices unique and customized needs. It also integrates with your current websites look and feel and communciates with several different EMR/EHR platforms. Don't have a website? We can help you with that too with hundreds of designs to choose from.

Read All Read All Reviews Reviews
Free Resource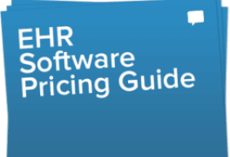 Medical, EMR & EHR software Pricing Guide
Don't let price confusion keep you from selecting the best software!