PIMSY EHR is a fully certified electronic health record (EHR) system as well as practice management for midsize companies. The solution offers industry-specific features and the flexibility to customize the system to match each organization's unique requirements in regards to billing, scheduling, note taking, and authorizations.
PIMSY is both HIPAA compliant and ONC-ACB 2014 Edition/Stage 2 certified for Meaningful use. The application offers billing cycle management, as well as HR features such as staff renewal tracking and payroll calculations. The Q&A module allows users to generate forms, questionnaires and other documents to match their specific needs. The EHR system offers progress notes, treatment plan and track client medications.
PIMSY is best suited to mental and behavioral health service facilities in psyc8hology, counseling, and psychiatry. It can also support sub-industries like applied behavioral analysis, substance abuse facilities, sleep therapy, and nutrition counseling. The solution offers support website, training videos, help desk ticket, and email support.
Tech Support Availability N/A



Read All Read All 1 Reviews Reviews
Free Resource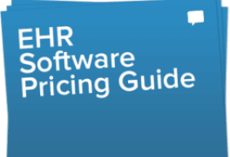 Medical, EMR & EHR software Pricing Guide
Don't let price confusion keep you from selecting the best software!