Planetrehab offers physical and occupational therapists a turnkey solution that offers integrated practice management, billing and collection management solution. Acting as both a software provider and a billing and collections service, Planetrehab provides functionality a clinic needs to manage a practice, from scheduling to treatment documentation to billing and reporting.
Planetrehab can support outpatient PT/OT clinics of all sizes, including those with multiple locations. There is both a web version and an installed version and they can be used interchangeably.
Once a provider enters the patient information, schedules a visit and then documents the treatment the software handles the rest, including billing with clearinghouse integration. The collections service also handles all claims status, resubmits, secondary insurance billing and more. Other features include recurring appointment scheduling, color coding key tasks, email-based reminders and more.
With this solution, physical and occupational therapists have a fully HIPAA compliant solution.
Tech Support Availability N/A

Read All Read All Reviews Reviews
Free Resource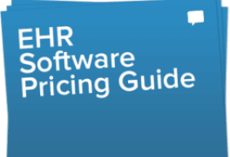 Medical, EMR & EHR software Pricing Guide
Don't let price confusion keep you from selecting the best software!