What is Practice Velocity, LLC?
Specialities
Family Med
Internal Medicine
Occupational Medicine
Urgent Care
About Practice Velocity, LLC
Practice Velocity provides the only charting, coding and billing software made from the ground up for urgent care centers. The industry response has been so enthusiastic that more urgent care centers (over 190) now use Practice Velocity for charting and coding than any other system. PV systems processed over one-million urgent care visits in 2006. Our experience tells us that, Practice Velocity will exceed your expectations with the: fastest charting, easiest implementation, and most return on investment. Satisfied urgent care colleagues are our number one source of new clients. We will work hard to transform you and your staff into another glowing reference for our products and support.
Practice Velocity, LLC User Reviews



Extremely unfriendly policies. My adult, disabled brother had an outstanding bill of $36.01, to which this billing company promptly turned over to collections. The representative explained they send 2 statements and make 1 call and if no one responses they turn over to collections. All medical billing companies I have had experience with have a 120 day policy. So a 60 day old bill was turned over to collections?! Can't argue with their policy, but I can certainly deem it "UNFRIENDLY." I'll avoid any facility using this billing company.


In 2016 we switched to Practice Velocity (PV) in order to avoid the headaches of in-house billing until April, 2018. Our experience with them has been horrible. We have found that their sale group was very active, and they presented their product superbly. The company made big promises but did not deliver. Although the EMR was user friendly, the billing team caused us the loss of thousands of dollars in revenue from filing claims. For example: 1.) Improper matching of NPI/TPI combinations 2.) Wrong NDC filing 3.) Outstanding claims which ended up written off due to no follow up on their end, only making the aging report look better 4.) Incorrect refunds 5.) Inaccuracy in payment postings and patient statements 6.) Inaccurate write offs and adjustments 7.) Lack of working on denials or missed claims within the timely manner of 90 days 8.) Inaccuracy in applying modifiers properly 9.) Sending patients to collection without contacting them. These issues were reported multiple times at different levels through the assigned Case Manager , Chief Operating Officer of PV billing, and CEO David Stern M.D. Instead of solving the issues, blame was put on us. While dealing with PV, it became obvious that they would never accept their mistakes. I personally met Dr. Stern and presented to him a list of claims which were denied due to failure on the part of PV billing. He assured me that his company would be responsible to pay us if they found their mistakes. PV has not followed up in 18 months despite our multiple attempts through multiple emails. PV has not taken accountability for my report, but instead has decided to go into litigation. This has been a frustrating ordeal. To avoid revenue loss with PV or any billing company, one should access or request reports like these: 1.) Aging report 30, 60, 90, and 120 days. Follow each claim until it is paid off. 2.) Daily insurance visit reports. Follow it closely to assure it is billed in a timely manner. 3.) Adjustment reports for different reasons 4.) Total payments by visit type, payer type, and class 5.) Write off claim reports 6.) Re-filed claim reports In the end I will say this about Practice Velocity: Practice Velocity has poor performance as an outsource billing company, and they are not as good as they claim to be!


Great business that values their employees and their clients. We have been clients for 6 years and we feel like "part of the family". David Stern and his partners have created a product that is perfect for the urgent care. Charting is quick and efficient, and the billing company makes sure that no money is left on the table. We would not consider another EMR or biller.


Very good experience with the entire staff at Practice Velocity. Very pleased with the staff and Practice Velocity program. The training was very relaxed and informative. I would recomend Practice Velocity to all Urgent Cares.


I have now worked with NMN and Parent Company Practice Velocity for about 1 year now. They have been awesome to work with, accommodating and great to work with. I would highly suggest Practice Velocity for all your Urgent Care business solutions. H Nay MD
Read All Read All 13 Reviews Reviews
Free Resource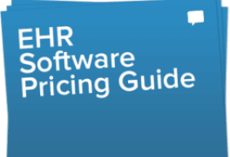 Medical, EMR & EHR software Pricing Guide
Don't let price confusion keep you from selecting the best software!