Radekal is a medical software solution for small to midsize practices. It is available for deployment both in the cloud and on-premise.
Radekal works to automate diagnoses, prescription creation and progress notes. In the system, physicians can gather data and patient history.
Users can also document physical exams, track the progress of physical exams, identify affected areas, determine diagnoses and generate complete H&P notes.
Radekal's on-premise deployment is compatible with Windows systems. It is priced either per physician in perpetuity, or per physician per month.
About Radekal
Radekal is a seamless multipurpose suite of technological tools for physicians that increases productivity, reduces paperwork and works on any platform or device.
Tech Support Availability N/A

Read All Read All Reviews Reviews
Free Resource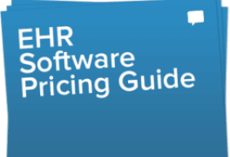 Medical, EMR & EHR software Pricing Guide
Don't let price confusion keep you from selecting the best software!