What is SmartCare by Streamline?
SmartCare is a cloud-based electronic health record (EHR) solution that helps medical facilities service providers to manage their healthcare activities, billing routines and scheduling processes.
SmartCare offers users various functionalities such as revenue cycle management, ePrescribing, business intelligence and more. SmartCareRX allows doctors and nurses to order and manage a patient's medications. SmartCarePM helps users to handle registrations, generate invoices and create schedules. SmartCareEHR helps clinicians manage their documentation and caseloads and integrates with SmartCarePM.
SmartCareMCO for managed care organizations tracks client information and eligibility, pay claims and authorize services. It also offers a portal for external providers to request those authorizations and submit claims for payment. A built-in messaging system lets users collaborate in a HIPAA compliant space.
Users are also provided with a top-down, customizable dashboard that helps them to gain information and keep track on specific activities and routines. Services are offered on a monthly subscription basis after one-time implementation fees. Support is available via phone, email and other online resources.
Specialities
General Practice
General Practices
About SmartCare by Streamline
SmartCare integrates inpatient, outpatient, residential, community-based, primary care, E-Prescribing and provider/payer management into one holistic web-based care coordination platform.
Tech Support Availability N/A
SmartCare by Streamline User Reviews



Our company just purchased this software and it is TERRIBLE. After 2 months it's working just as bad as the day we bought it. The processing speed CRAWLS with daily crashes and freezes. It's completely tanked our company moral. DO NOT PURCHASE this software.


Great follow ups... taking care of my husband's pains right away. Grear doctors and staff.
Read All Read All 2 Reviews Reviews
Free Resource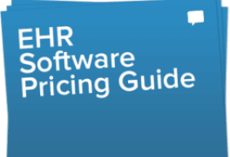 Medical, EMR & EHR software Pricing Guide
Don't let price confusion keep you from selecting the best software!