About Speedy Claims
Speedy Claims CMS 1500 Software may be the simplest and most powerful CMS 1500 insurance claim form software available anywhere. Find out why customers switch to Speedy Claims rather thn other CMS 1500 form-filling software providers.
Speedy Claims User Reviews
Free Resource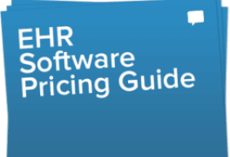 Medical, EMR & EHR software Pricing Guide
Don't let price confusion keep you from selecting the best software!