SpeedyClaims is an on-premise tool that allows small clinics and single-provider offices to manage CMS 1500 insurance claim forms. It is compatible with most Windows operating systems.
Users can print paper copies of their CMS 1500 forms or send them electronically. The forms can be customized for a specific practice, which enables fields to be automatically completed when users open new forms. Information is saved for reuse and repeat patient claims can be auto-completed using previously entered information.
Claims are saved in the claims list, which allows users to keep track of patient payments. Users can also configure shortcuts suited to their workflows. A Medicare claims processing guide and a year of software updates are included. SpeedyClaims also offers calendars, and it includes databases for provider, patient and insurance company data and a list of diagnostic codes.
Email and phone support are offered. A free trial is available.
Specialities
General Practice
General Practices
About Speedy Claims
Speedy Claims CMS 1500 Software may be the simplest and most powerful CMS 1500 insurance claim form software available anywhere. Find out why customers switch to Speedy Claims rather thn other CMS 1500 form-filling software providers.
Tech Support Availability N/A
Speedy Claims User Reviews



Read All Read All 1 Reviews Reviews
Free Resource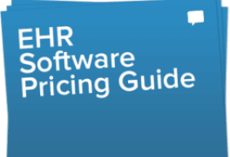 Medical, EMR & EHR software Pricing Guide
Don't let price confusion keep you from selecting the best software!