What is UrgiChart – Urgent Care Specialty EMR?
UrgiChart is a cloud-based solution providing electronic health record (EHR) management, patient communication tracking and e-prescribing. It is designed for small to midsize emergency departments and urgent care facilities.
UrgiChart allows users to customize chart macros that capture frequently occurring clinical scenarios. Chart fields are auto-populated with information that is typical of specific medical situations, such as ankle sprains or ear infections, which can then be edited to reflect the case at hand.
Charting is integrated into the UrgiChart workflow, as are ICD-9 and ICD-10 diagnosis codes. Visit summaries are automatically sent to the patient's primary care provider, who can then provide referrals to specialists. Communication with patients and follow-ups are recorded and tracked. UrgiChart can also be integrated with existing practice management systems.
A library of videos are available for training purposes. UrgiChart can be accessed on desktop and mobile devices, and is available with a per month subscription.
Specialities
General Practice
General Practices
Certifications
Cert 15.04.04.3009.Urgi.02.00.1.171231
Drummond
About UrgiChart - Urgent Care Specialty EMR
UrgiChart is a cloud-based EHR that meets the unique demands of Urgent Care environments: fast charting, easy on-boarding, quality care and performance metrics.
Tech Support Availability N/A
UrgiChart – Urgent Care Specialty EMR User Reviews

Read All Read All Reviews Reviews
Free Resource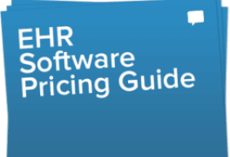 Medical, EMR & EHR software Pricing Guide
Don't let price confusion keep you from selecting the best software!