What is Welligent by Welligent, Inc.?
Welligent, Part of the ContinuumCloud, provides cloud-based EHR and mobile apps for a better way to work and better health outcomes. Behavioral health, human services, foster care, IDD, and student health professionals nationwide use Welligent.
Our software offers easy scheduling, information collection and referral, assessment and intake, clinical documentation, case management, organizational compliance, billing, and reporting functionality. We strive to help our customers streamline organizational workflows and improve outcomes for the populations they serve.
We offer several innovative mobile apps that are available for both Android and Apple devices. Welligent Express—the mobile version of our EHR—allows you to manage your caseload, schedule, and documentation on the go, wherever you are. No WiFi? No problem. With Welligent Express, you can download your caseload in the morning and stay offline all day. Just sync your data the next time you have Internet access.
Specialities
Allergy
Anesthesiology
Bariatric Surgery
Behavioral Health
Breast Surgery
Cardiology
Chiropractic
Dentistry
Dermatology
Emergency Medicine
Endocrinology
ENT
Family Med
Gastroenterology
General Surgery
Geriatrics
HEMATOLOGY/ONCOLOGY
Hospitalist
Infectious Disease
Internal Medicine
Internal Medicine Sub-Specialty
Long-Term Care
Multi-Specialty
Nephrology
Neurology
Neurosurgery
OB-Gyn
Occupational Medicine
Oncology
Ophthalmology
Optometry
Orthopedics
Pain Management
Pathology
Pediatrics
Physical Therapy
Plastic Surgery
Podiatry
Psychiatry
Psychology
Pulmonology
Radiology
Rheumatology
Sleep Medicine
SurgiCenter
Urgent Care
Urology
Vascular Surgery
About Welligent by Welligent, Inc.
Welligent's web-based electronic health record makes it easy for your agency to improve your clinical records, staff scheduling, billing and reporting. And since Welligent is a leading Application Service Provider (ASP), you get the latest software features and incredible, real-time Welligent service at no additional cost.
Welligent by Welligent, Inc. User Reviews



Great recently renovated office, with floor to ceiling windows all around.


We work with Welligent regularly and they do what they say and follow through. We are glad to call them a partner.




Read All Read All 4 Reviews Reviews
Free Resource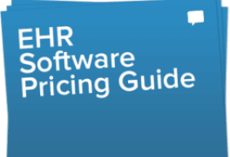 Medical, EMR & EHR software Pricing Guide
Don't let price confusion keep you from selecting the best software!