About WinMedStat
WinMedStat is a true Windows-based solution including Electronic Health Record interfaces for most EHR systems. WinMedStat uses an industry-leading Microsoft SQL Server to power a flexible, comprehensive application designed to help you manage your practice more efficiently and effectively. WinMedStat combines powerful features with superior customer service to ensure the solution of all practice management challenges. WinMedStat has been serving its customers since 1988.
Free Resource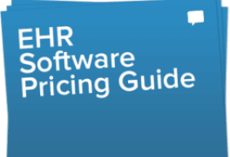 Medical, EMR & EHR software Pricing Guide
Don't let price confusion keep you from selecting the best software!