What is Xpress Technologies?
About Xpress Technologies
Mobility... Our Electronic Health Record system is stand-alone technology; you can run XLEMR on a single laptop and see patients anywhere, anytime.
Xpress Technologies User Reviews
Free Resource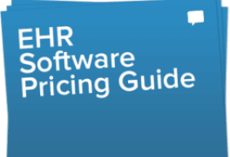 Medical, EMR & EHR software Pricing Guide
Don't let price confusion keep you from selecting the best software!