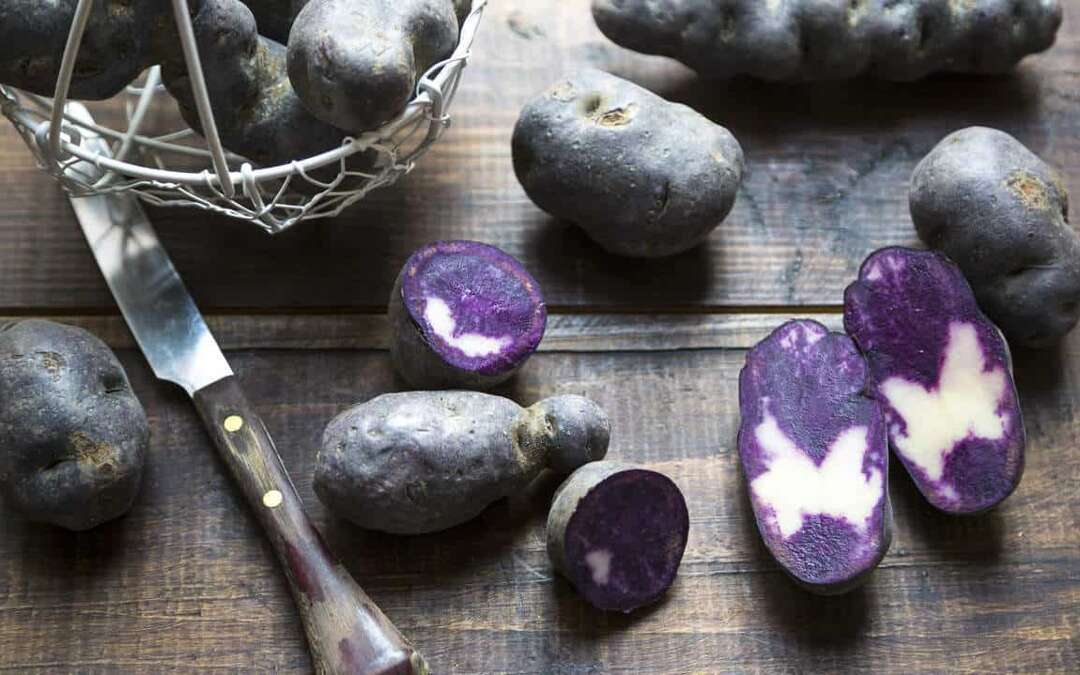 . A new study has linked purple potatoes to a lower risk of colon cancer in pigs.
These vibrant tubers might also help ward off colon cancer, according to new research done on animals at Pennsylvania State University.
To find out how the veggie might affect colon cancer risk, the researchers fed three groups of pigs one of three diets for 13 weeks: a high-calorie diet, a high-calorie diet supplemented with raw or baked purple potatoes, and a standard control diet.
And if you needed any more motivation to add purple potatoes to your plate, keep in mind that their phenolic acids and anthocyanins may help protect against other illnesses, including heart disease, as well.
Oven roast whole purple potatoes and drizzle with tahini for a healthy side dish.
Chill oven-roasted purple potatoes, slice, and add to entree salads.
Use purple potatoes in stews, soups, and chili.
For a complete meal, bake purple potatoes, slice lengthwise, and fill with a combo of veggies and herbs sautéed with a lean protein, like lentils or ground turkey.