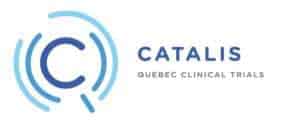 Accelerator Software by Catalis
What is Accelerator Software by Catalis?
About Accelerator Software by Catalis
Accelerator is a graphical health record designed by Catalis, Inc. Accelerator's ease of use means everyone in the clinic is up and running within a day. Catalis EMR software is designed to aid in the charting process through innovative and graphical interfaces.
It allows physicians to write naturally with a pen, not a keyboard, which will be translated to text that can be easily read, stored in the patient's file, and forwarded to other physicians and nurses. This system can be used on a tablet wirelessly giving physicians the freedom to work anywhere, untethered from a PC. Accelerator also allows physicians to prescribe medication naturally and safely, and can alert them to instant allergy and safety warnings.
Accelerator Software by Catalis User Reviews