Different Ways to Get Your Medical Records 
It's not only smart to review your medical records, but you have the right to do so. It allows you to check with your doctor about missing or incorrect test results and update information that may be vital for your care. Historically, the records were kept by the primary care provider. As there is no centralized location for US health records, patients are ultimately responsible for their own medical records.
Patients with access to their online medical records can check on the status and progress of their medications. They can quickly see if they have received the recommended testing and treatment. They can also take a proactive approach to keep track of their records. For example, if someone is injured, they may be able to note the occurrence in their medical records and record any injuries or treatment they received at the time. Immunization records are also part of a medical record, as are birth certificates and birth records, as well as requesting a death certificate.
HIPAA guarantees patients the right to receive a complete copy of their medical records from providers. But the way most hospitals manage records requests makes it more complicated than it should be. According to a 2018 study conducted at the Yale University School of Medicine, patients face significant barriers when requesting their hospital records. Only half of the hospitals surveyed had a form that could be used to request the whole record. The rest offered only partial records unless the patient made a phone call and verbal request.
Be prepared to use a combination of methods to get your records- the online patient portal is almost always the best place to start:
Getting your records directly from a Hospital's Patient Portal

Via letter or online form

In-person

By phone

Paid Service

Email

Mail

Apps (like Apple's Healthkit)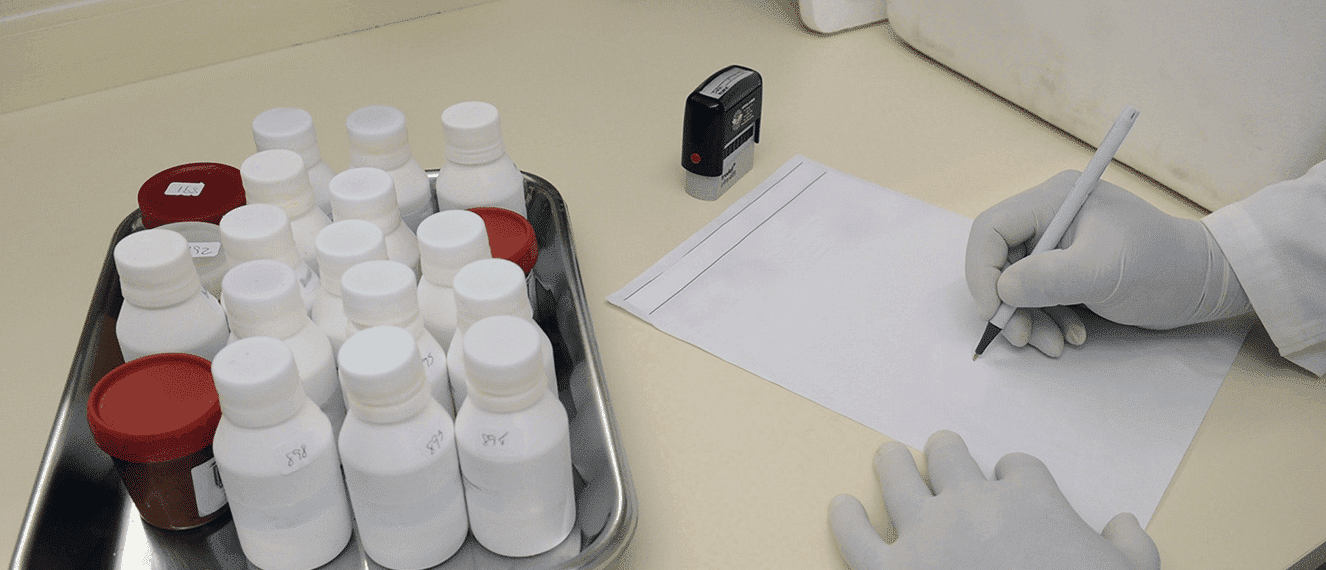 1) Getting your records directly from a Hospital's Patient Portal
Almost all hospitals offer online medical records through their website. For this, you need online access as a patient where you can get your test results, list of medications, and other medical history. You can also request records through the online portal. This way, you will receive your health data directly from the source without having to go anywhere else. You should always ask your healthcare providers before getting into anything new. While healthcare IT security and privacy are well regulated, some risks may be involved when using online services.
Portals allow patients to access their health information anywhere with an internet connection at their convenience, according to HealthIT.gov. Records available through patient portals include: recent doctor visits, lab results, medication lists, allergies, immunizations, and discharge summaries.
Patients can look at test results directly from the lab. LabCorp, for example, has a patient portal that allows patients to view recent lab results.
If you already have a personal account, you can log in and view your medical records anytime. However, there are certain limitations, such as viewing specific sections of your records, printing your records, and sharing your records with others.
Find your local hospital's Billing information, test results, health data through their online patient portal
2) Requesting Your Medical Records via letter or online form
Most hospitals or practices will ask you to fill out a form to acquire medical records. The form can usually be collected at the office or delivered by fax, postal service, or email. If the office doesn't have a form, you can write a letter to get your medical records.
Once the request is completed and sent, there may be a period of up to 30 to 60 days for it to be received and processed. We recommend always keeping a copy of the original request to document the attempted medical record requests. It's also important to know that patients may have to pay for the cost of their medical records if they want them delivered on paper, by fax, or via electronic media. Use credit cards (or debit cards) to pay for the request for additional documentation.
Writing a letter for Requesting Medical Records
In writing a letter to request records, it's important to be as direct and formal in requesting your records. This helps make your letter both easy to read and straightforward in your request. Be sure to include the following information in your letter:
Your full name

Social Security number

Date of birth

Address and phone number

Email address

The list of records being requested

The dates of service

Delivery option (fax, post, email, in-person)

Signature
Learn more about how to access your medical records
In some cases, the health care provider will grant a form that has to be filled in by the patient. While created to protect the patient's privacy, these regulations also allow legal situations in which other individuals or organizations could request a medical record on the patient's behalf.
For example, a primary care physician or third-party covered entities may have been granted the right to request the record when signing the patient intake or the registration form. These might be medical practitioners or organizations like insurance companies, hospitals, labs, nursing homes, rehabilitation centers, and billing providers.
3) In-Person
To request the medical records in person, you need to visit your healthcare provider's office and speak to the administrative staff in charge. There is usually a specific medical record request clerk/office function in most hospitals.
Under HIPAA, the federal law regarding medical information storage and access, you can request copies of your complete medical records from all your healthcare providers. This can be done in person or by written request. It may be possible to do so over the phone, depending on whether your healthcare provider feels that is an appropriate level of proof of identity.
Bring an appropriate ID: When requesting your medical records in person, you need to show a valid government-issued photo ID. If you need another person's medical records, you need to bring some additional legal documents to establish your rights to access someone else's documents. Ask about these formalities in advance.
Most of the time, you need to fill the form for requesting your records. If there is no such form, you can make a written request. Make sure to include:
Your name, including your maiden name (if applicable)

Social Security number, but not your actual Social Security Card or any original documents

Date of birth

Address and phone number

Date(s) of service (months and years under the doctor's care)

List of records you need

The delivery format you need

Your signature
Remember that each healthcare provider stores records documenting the healthcare they provided. If you have used multiple physicians or have a complex medical history, you will have to contact all of these healthcare providers to have a complete medical record history.
4) By Phone
Most hospitals and doctors' offices have specific processes to help patients request via phone. Health Information Management office
5) Paid Service
Services like MedicalRecords.com exist to make this process easier by charging a small fee in addition to the charges the healthcare providers charge.
6) Email
Physicians sometimes receive data about patients over email, but this is not an appropriate way to request records because of HIPAA laws. Go to the Hospital website and use the secure online portal instead.
7) Mail or Fax
Requesting medical records by mail or fax is the least convenient of all options. Be sure to send a cover letter or fax cover sheet with your request in order to confirm the date that the records will be received.
8) Apps like Apple's Healthkit
Along with the patient portals and other items, there are a number of other websites and apps that can help you retrieve your medical records from multiple sources and keep them updated over time.
The Apple Health app can be used to organize and access certain health information for free if you have an iPad or iPhone.
You can use the Health Records feature within the app to access records from participating health institutions. You can see if your healthcare providers are participating by searching within the app. While you can't see your complete medical records from each institution through the app, you can view specific data categories such as lab results, medications, and clinical vitals. You'll get a notification when those are updated, for example, if you have a new lab test result. Even though it's not possible to download your records from the app, you can see them on your phone.