Acumen nEHR is a cloud-based ONC 2015 certified electronic health record (EHR) solution designed specifically for nephrology practices of all sizes. Acumen nEHR Patient Portal enables users to access and manage appointments and clinical information, such as medications, allergies, lab results, vital signs and more. It also allows for the sharing of secure messages between patients and nephrologists.
This solution allows real-time sharing of HIPAA compliant clinical reports, charts and patient information within the care team. It also helps nephrology providers to integrate with labs, hospitals, dialysis units and practice management systems to leverage additional features.
The Acumen nEHR mobile application enables users to access features such as tracking patients, managing bills, scheduling appointments and sending messages. It is also certified by ICSA Labs as an Ambulatory Complete EHR solution.
About Acumen nEHR
Acumen nEHR allows nephrology practices to securely manage, distribute and store patient health records within the Acumen system and among the practices' care team. Acumen nEHR users have a high rate of success with meaningful use.
Tech Support Availability Yes

Read All Read All Reviews Reviews
Free Resource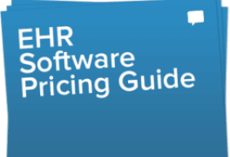 Medical, EMR & EHR software Pricing Guide
Don't let price confusion keep you from selecting the best software!