What is Azalea EHR Software?
About Azalea EHR Software
Azalea Health Innovations, Inc. is a leading provider in cloud-based electronic health records (EHR) software, practice management software (PM), and revenue cycle management services (RCM).
Azalea EHR software provides continuity that unifies both the medical and financial aspects of today's healthcare provider. The simple, web-based Azalea EHR software encompasses the entire spectrum of a medical practice from scheduling, charting, and e-prescribing to billing, online CPOE, online personal health records and Meaningful Use certification.
Users will enjoy simple site navigation designed to allow the user to move rapidly within the system. The products are quick, easy to use, and constructed to reduce the amount of time it takes for the user to complete a task. Additionally, the cloud-based system of Azalea EHR allows you to safely and securely operate your practice without worrying about constant back-ups. Infinite space and scalability means that you can enjoy unlimited growth in your practice.
Azalea products are hosted on a secure cloud environment that also allows infinite expansion. Every scanned file or document is encrypted and stored on the cloud at rest. All access to Azalea products are controlled by user permissions which grant different levels of authorization according to the user. All products have an audit trail that allows the user to view and track every action in real-time.
Azalea EHR Software User Reviews
Free Resource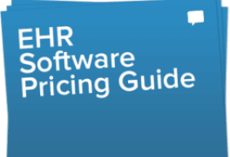 Medical, EMR & EHR software Pricing Guide
Don't let price confusion keep you from selecting the best software!