What is CareTracker EMR by OptumInsight?
Ingenix is now OptumInsight, part of Optum— a leading health services business. OptumInsight specializes in improving the performance of the health system by providing analytics, technology and consulting services that enable better decisions and results.
OptumInsight's CareTracker EMR is a web-based application fully integrated with all the operational functions of the practice. Pulling charts, approving refill requests, and signing lab results are just a click away. This simplicity strengthens the patient-physician experience, improves quality, and reduces costs.

What are the benefits of using CareTracker EMR by OptumInsight?
Time: quick and easy implementation and online training means you have more time to focus on patient care.
Simplicity: a web-based solution that does not require hardware, is easy to use and easy to connect—so it's easier for you to get paid.
Value: feature-rich solution available for predictable subscription pricing with minimal upfront commitment and always current content.
Specialities
Allergy
Anesthesiology
Bariatric Surgery
Behavioral Health
Breast Surgery
Cardiology
Chiropractic
Dentistry
Dermatology
Emergency Medicine
Endocrinology
ENT
Family Med
Gastroenterology
General Surgery
Geriatrics
HEMATOLOGY/ONCOLOGY
Hospitalist
Infectious Disease
Internal Medicine
Internal Medicine Sub-Specialty
Long-Term Care
Multi-Specialty
Nephrology
Neurology
Neurosurgery
OB-Gyn
Occupational Medicine
Oncology
Ophthalmology
Optometry
Orthopedics
Pathology
Pediatrics
Physical Therapy
Plastic Surgery
Podiatry
Psychiatry
Psychology
Pulmonology
Radiology
Rheumatology
Sleep Medicine
SurgiCenter
Urgent Care
Urology
Vascular Surgery
About CareTracker EMR by OptumInsight
What are the key solutions offered by OptumInsight?
By standardizing, connecting, and combining data from several sources into a single one, OptumInsight helps healthcare businesses. It uses better documentation and insightful data analysis to handle the many challenges of revenue cycle management. The software solutions offered by OptumInsight improve clinical care by streamlining operations, boosting efficiency, securing revenue, and lowering expenses.
Tech Support Availability N/A
CareTracker EMR by OptumInsight User Reviews

Read All Read All Reviews Reviews
Free Resource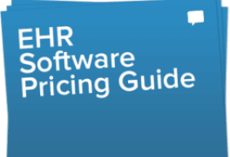 Medical, EMR & EHR software Pricing Guide
Don't let price confusion keep you from selecting the best software!