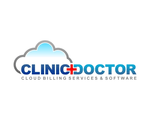 Clinic Doctor EHR Software
What is Clinic Doctor EHR Software?
About Clinic Doctor EHR Software
Clinic Doctor EHR software is a no-up-front-investment, high-return, cloud-based electronic health record (EHR) software designed to address the limitations of traditional EHR software and exceed paper systems in every performance measure. Clinic Doctor cloud-based Billing Software and Services is a simple to learn and easy to use solution. You gain control of your billing department, decrease hassle, reduce staff time and increase your collections.
Since 2004 Clinic Doctor has been also providing cloud based practice management (PM) software and services to chiropractic and physical medicine clinics. Clinic Doctor cloud-based software can be learned by you in less than one hour. Clinic Doctor combines a simple and intuitive software interface with intelligent back-office services to help your clinic achieve and sustain financial health. Clinic Doctor is your ongoing teammate to ensure guaranteed success.
Clinic Doctor EHR Software User Reviews
Free Resource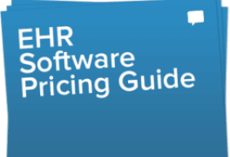 Medical, EMR & EHR software Pricing Guide
Don't let price confusion keep you from selecting the best software!