In 1985, a chiropractor and software developer teamed up to create ECLIPSE, an ONC certified Complete EHR now used by thousands of providers nationwide. Designed for single practitioners, ECLIPSE is routinely used by multi-disciplinary and multi-site practices with hundreds of users.
MPN invented the concept of case management under a single ID# and developed the first healthcare software to run natively on the Microsoft Windows platform. Recent additions range from custom forms creation & synching the scheduler with smartphones to "Real Time Data Flow" – which instantly displays changes to every user currently working with that patient's chart."
ECLIPSE is INGENIX certified for HIPAA-mandated electronic claims. Billing, scheduling, alerts, reminders, EHR/SOAP and document management are few features available with the solution. Users can display multiple patient files simultaneously without having to retrace their steps or undo previous activity, which improves workflow & reduces clicking.
About ECLIPSE
ECLIPSE is an ONC certified Complete EHR licensed to over 37,000 users across more than 7,000 Chiropractic, Physical Therapy, and Medical facilities throughout the United States on their LAN's & in the cloud. Practices range from single practitioner to multidisciplinary, multi-site practices with dozens of providers and 200+ networked computers that bill millions in revenue monthly.
Tech Support Availability 24/7
Connection Speeds A broadband connection is recommended



Erin does an amazing job with impossible hair! I have a perfect style that suits my face and lifestyle and perfect color! Erin is on task and not chatty chatty like many hairstylists. She knows her craft as she is highly trained and years of experience.


I came in without a clear plan of what I wanted. I knew I wanted a cut to make my hair look thicker and Tara was able to pick something that accomplished that goal. Also I have curly hair which can complicate things but the hair cut was perfect.


The Salon was well kept. The stylist, Erin, was skilled, knowledgeable and very pleasant.


AMAZING place AMAZING job with me and my GMA. Thank u ladies


Very great at what they do and soooo friendly there. A little pricey yes but soooo good at what they do. The red dress is year before last when they took my daughter's dark brown hair to vibrant red to match dress and from frizzy curly to pictured for Night to Shine special needs prom and the pink is last yrs prom when they fixed a bad hair day to whats pictured and lightened her hair to light brown from her Black/Brown natural color. This yr is even more challenging and I'll post those in Feb.2020 after her prom.
Read All Read All 28 Reviews Reviews
Free Resource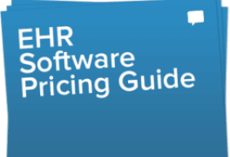 Medical, EMR & EHR software Pricing Guide
Don't let price confusion keep you from selecting the best software!