Founded in 1986, Genius Solutions, Inc. offers eTotal Health Office Management Automation System (THOMAS). eTHOMAS is a HIPAA compliant, Web-based practice management and medical billing solution, suitable for practices of all kinds and sizes. It can be specially customized for podiatry, general medicine and chiropractic.
eTHOMAS manages workflow and cash flow with the help of modules such as billing, accounting and reporting. Additional features of include appointment scheduling, patient correspondence and financial and statistical analysis. The soluiton allows clients to attach multimedia files, such as images and videos, to patient records. Clients can also use applications such as e-prescribing, e-Statements and automated appointment reminder calling.
The company gives the option of integrating eTHOMAS with its ONC-ATCB certified electronic health record (EHR) solution called ehrTHOMAS, ADAMS (automated dialing appointment reminder system) and e-Statements.
Operating Systems
Android
iOS
Linux
MacOS
Web
Windows
About eTHOMAS
eTHOMAS (Total Health Office Management Automation System) is our premiere healthcare management and billing software product. Don't settle for any old billing program. More importantly don't get stuck with and EHR that has a new, untested, "billing component" they are calling a "practice management" program or add-on. Take advantage of more than three decades of Genius practice management expertise. Practice management is an art. It is the art of getting paid, and we love to help you paint your practice with green!
Tech Support Availability N/A

Read All Read All Reviews Reviews
Free Resource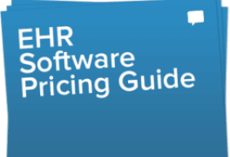 Medical, EMR & EHR software Pricing Guide
Don't let price confusion keep you from selecting the best software!