Greenway's electronic health record (EHR) and practice management platform, Intergy, offers a user-friendly, specialty-focused solution for ambulatory healthcare practices. It provides tools to manage chronic conditions, capture payer incentives, and thrive in the world of value-based healthcare.
As a trusted adviser, Greenway fuels clients' success by delivering innovative technology, quality services, and strategic partnership that help them grow profitably, remain compliant, work more efficiently, and improve patient outcomes.
Intergy is available as a hosted or on-premise EHR and practice management system. Suitable for practices with multiple locations, Intergy caters to the needs of specialties such as primary care, internal medicine, multi-specialty, OB-GYN, cardiology, pediatrics, FQHC/CHCs, and more. Intergy is also well-suited for independent practice associations (IPAs), accountable care organizations (ACOs), advanced surgical centers, and tribal health facilities.
The Intergy Hosted bundle, a flat-rate per-provider per-month subscription, includes EHR/PM, provider-to-provider direct messaging, mobile, clearinghouse, analytics, patient portal and patient messaging, on-site go-live, and access to Greenway's extensive Knowledge Center.
Tech Support Availability N/A

Read All Read All Reviews Reviews
Free Resource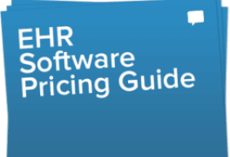 Medical, EMR & EHR software Pricing Guide
Don't let price confusion keep you from selecting the best software!