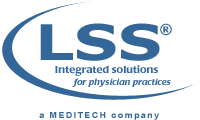 What is Lss Data Systems?
About Lss Data Systems
LSS Data Systems recognizes the importance of integrated information systems that provide common access to patient demographic and clinical information, while allowing each physician practice to choose the level of data sharing that is "right" for them. Understanding that healthcare is delivered in a vast variety of ways, in vastly differing contexts, LSS provides highly flexible and scalable solutions which can be adapted to our clients' unique needs.
Together with MEDITECH, LSS offers Medical and Practice Management (MPM), a robust, full-featured ambulatory care solution for clinicians and administrative staff in practices and clinics.
Lss Data Systems User Reviews