Specialities
General Practice
General Practices
About MDoffice
MDoffice is among nine of the industry's leading brands now united as Eye Care Leaders. While we continue to support and develop the MDoffice ophthalmology EHR and supporting platforms, we have also combined our collective knowledge and developed a complete set of operational solutions – beyond software – designed specifically for eye care practices like yours.
Tech Support Availability 24/7
Connection Speeds Wired or wireless. Ethernet 100 Mbps or Gigabit

Read All Read All Reviews Reviews
Free Resource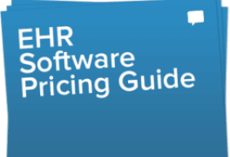 Medical, EMR & EHR software Pricing Guide
Don't let price confusion keep you from selecting the best software!