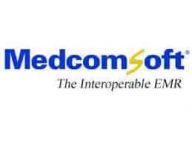 What is MedcomSoft Record?
About MedcomSoft Record
MedcomSoft Record is a comprehensive EMR software solution that enables healthcare providers to use one single platform to achieve the automation of the majority of tasks required for the management of their practices and patients. Embedded with MEDCIN, the world's most powerful point-of-care vocabulary, MedcomSoft Record produces fully structured and numerically codified patient charts that enable the aggregation, analysis, and extensive mining of all clinical and practice management data related to a disease, a patient or a population.
MedcomSoft Record User Reviews