What is MEDENT EMR Software?
About MEDENT EMR Software
MEDENT is an "All-In-One" electronic medical record (EMR), electronic health record (EHR), and Practice Management software system that can provide a very high-level of automation for your office.
MEDENT EMR software can all be installed at the same time or in individual sections tailored to the priorities of your practice. Achieving the "Paperless Office" along with extreme efficiency and maximum profitability are key objectives of every MEDENT installation.
MEDENT EMR Software User Reviews
Free Resource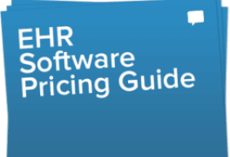 Medical, EMR & EHR software Pricing Guide
Don't let price confusion keep you from selecting the best software!