What is MedicsDocAssistant EHR?
About MedicsDocAssistant EHR
MedicsDocAssistant is an electronic health recording (EHR) solution certified by ICSA labs for stage 2 Meaningful Use program. The system operates in real time allowing physicians to track their MU progress and attest for Medicare EHR incentives
Tech Support Availability 24/7
MedicsDocAssistant EHR User Reviews

Read All Read All Reviews Reviews
Free Resource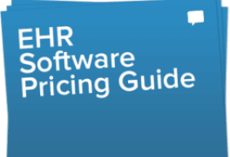 Medical, EMR & EHR software Pricing Guide
Don't let price confusion keep you from selecting the best software!