What is Medisoft Clinical?
Medisoft Clinical provides practice management capabilities integrated with electronic health record (EHR) solution. The solution can only be deployed on-premise and is suitable for different medical needs and specialties.
The system's Patient Intake Mobile application for Android and iPad automates the process of collecting information. Medisoft Clinical's searchable patient data including messages, results and performance, enables users to produce clinical reports. The Bright Note Technology feature reduces manual entry and updates the overall chart from a single entry point. Its documentation tools adapt to the preferences of the provider, including templates, speech recognition, digital pen, dictation and web-based patient data entry. Information, such as notes, documentation, messages and results, can be viewed in one place.
Medisoft Clinical software's electronic prescribing feature allows users to electronically send prescriptions to pharmacies. The software's Medisoft Mobile application for iPad and iPhone allows users to transmit charges and access the schedule through a tablet or phone.
Specialities
General Practice
General Practices
About Medisoft Clinical
Medisoft Clinical provides practice management capabilities integrated with a complete electronic health record (EHR) system for simplifying and streamlining the practice
Tech Support Availability 24/7
Medisoft Clinical User Reviews

Read All Read All Reviews Reviews
Free Resource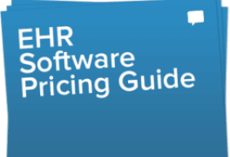 Medical, EMR & EHR software Pricing Guide
Don't let price confusion keep you from selecting the best software!