What is Millennium Information Services?
Tech Support Availability N/A
Millennium Information Services User Reviews



I met one of their inspectors and they were pretty good. I thought he had a fair assessment of the home. Sounds like the bad reviews are mad at the insurance companies and their rates but this guy from this company was great with us.


Horrible customer service! They never answer the phone. I left numerous messages before they finally called back a week later. The representative was rude & knowingly & purposely gave me fake information. I don't know why any insurance company would use them.


With a valid understanding of this companies services they are 5 stars all the way, to rate them lower is to not understand their role in obtaining information for their clients


This company is scam for the insurance company's in Florida. They come to homes without notice and enter property without consent. Inspectors are clueless as to what is acceptable and what is clearly a problem versus cosmetic issues. Claim cracks in siding when house is brick and 58yrs old so of course it's going to have settling cracks. Just hired by insurer who is possibly working with contractors to drum up new business. BBB needs to investigate this company


These guys have no clue what is going on; insurance companies are getting ripped by this company as the report provided does not reflect the property details. If our inspector was on the property for 15 minutes I would be amazed; on a 15+ acre property at that!!
Read All Read All 9 Reviews Reviews
Free Resource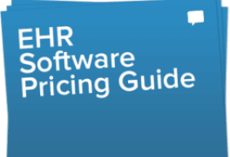 Medical, EMR & EHR software Pricing Guide
Don't let price confusion keep you from selecting the best software!