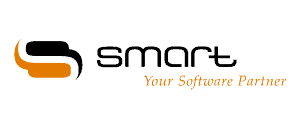 What is SMART Management, Inc.?
About SMART Management, Inc.
SMART software's electronic medical record is designed to meet your facilities every need. SMART Software manages everything from admission to annual report. SMART's Clinical, Medical, and Financial Software Modules close the loop for the well-run Residential, Outpatient Addiction, Methadone Maintenance, and Behavioral Health Treatment Center. SMART Software is the result of real world experience and a passion for innovation. SMART is Your Software Partner.
Paperless Clinic – The SMART Electronic Medical Records Software implements electronic signatures for clinical, medical and administrative functions that move your team to the next level of technology. SMART EHR achieved our goal of running the first "paperless clinic" in the substance abuse treatment field. SMART is a crucial tool, ideal for residential or outpatient, methadone or Suboxone®, behavioral health or substance abuse facilities. SMART software will help you realize increased staff satisfaction levels and increased staff retention. A happier, higher- functioning staff improves performance on state audits and surveys. Most importantly, SMART improves efficiency and patient care outcomes.
SMART Management, Inc. User Reviews