Specialities
Allergy
Anesthesiology
Cardiology
Emergency Medicine
Endocrinology
ENT
Family Med
Gastroenterology
General Surgery
Geriatrics
HEMATOLOGY/ONCOLOGY
Infectious Disease
Internal Medicine
Internal Medicine Sub-Specialty
Multi-Specialty
Neurology
Neurosurgery
OB-Gyn
Occupational Medicine
Ophthalmology
Orthopedics
Pediatrics
Plastic Surgery
Podiatry
Pulmonology
Rheumatology
SurgiCenter
Urgent Care
Urology
About SSIMED, LLC
SSIMED EMRge allows your practice to organize patient clinical data in a way that streamlines workflow and makes information retrieval easy and efficient. EMRge is integrated with technology from top healthcare companies including SureScripts, Medcin, RxHub, MDConsult, FirstConsult, SafeMed and Code Correct to give you all the tools you need to improve patient care. EMRge takes on all of today's medical practice management challenges and simplifies them.

Read All Read All Reviews Reviews
Free Resource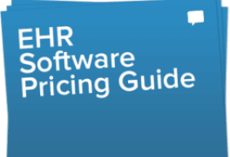 Medical, EMR & EHR software Pricing Guide
Don't let price confusion keep you from selecting the best software!