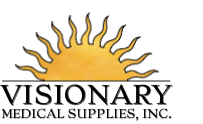 What is Visionary Medical?
About Visionary Medical
In today's HIPAA compliance and decreasing reimbursement every practice needs to bring their front office and exam room together. You can't afford not to share information in a seamless, timely manner. Two great systems that work great together: Visionary Office PM and Dream EHR. These two Visionary applications have different tasks, but they share much of the same data. Visionary Office PM manages demographics, scheduling, insurance, billing and collections, while the Dream EHR is in control of clinical data and lab reports.
Dream EHR: Fast, accurate billing for all payers, Electronic claims submission and remittance, Scheduling for your office to fit your life, A wide selection of built-in Reports and unlimited variety of custom reports, Microsoft architecture for stability and integration
Visionary Medical User Reviews