Staying in shape is hard and that's why our team at MedicalRecords.com has created a list of the best mobile apps and websites to track your fitness. Use these resources to keep track of your fitness, get motivated, or find workouts with our personal fitness tracking mobile apps!
1. BitGym




BitGym develops free and paid apps for your iPad or iPhone that interact with your cardio workout to maximize your potential and make your workout fun.
2. Blisslogik
FitnessBliss is a free fitness tracking app that allows individuals with an intermediate knowledge of working out to create personalized workout routines and track their progress.
3. BodyMedia



BodyMedia designs wearable body monitoring products and services. It offers an array of health trackers, such as weight & calorie management, activity tracking, and sleep monitoring.
4. Dailyburn



DailyBurn helps to achieve your fitness goals via fitness plans, online workouts, and nutritional tracking, which you can try with a free trial. Lose weight and get toned with enjoyable workout videos.
5. Digifit Ecosystem



Digifit is a free mobile app that personalizes and tracks your cardio workout. The mobile app is compatible with the iPhone, iPod Touch, and iPad.
6. Everyday Better



Everyday Better is an affordable version of a personal trainer in your pocket. The website offers workout videos and printable exercise routines without the commute to the gym and expensive contracts.
7. EveryMove



EveryMove tracks your fitness plan and motivates you by rewarding you with local gift cards and such when you reach your fitness goals. It is completely free to sign up for this health app.
8. Explorence



Explorence created a mobile app that makes outdoor fitness a game with the use of sensors in your iPhone. Their latest app is called Bulldash and makes running fun.
9. Fibit



Fitbit offers a variety of fitness tracking products, such as wireless trackers, a wi-fi smart scale and mobile apps, to track your daily fitness and health.
10. fitID



fitID is a social media network centralized around fitness and health. FitID tracks your meals, workouts and progress and helps you discover popular diets, training programs, gym & trainers.
11. Fitnio



Fitnio is a mobile app that tracks your walking, running, and biking workouts. The app also has a workout display, an emergency button with the ability to speed dial a friend, and a cool down display.
12. Fitocracy




Fitocracy helps you reach your fitness goals with a mobile app along with a social network-esque feed and pushes you to "level up in real life," whether it be lose 10 pounds or run your next marathon.
13. GAIN Fitness




GAIN offers both an online website and a mobile app to help you reach your fitness goals. It is essentially a personal trainer in your pocket with digital training packs and audio cues.
14. getupp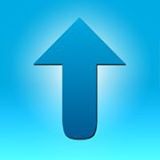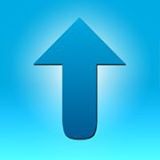 Getupp motivates you to adhere to your workout schedule but automatically announcing whether you attended or not to your social media network.
15. GymPact



GymPact pushes you to commit to your planned workouts but rewarding you with money paid by those who don't make their workouts that week.
16. HealthRally



Health Rally is an online social hub that allows friends and family to pledge rewards, such as cash, to motivate you to reach your fitness goals.
17. Join Sessions


Join Session gives you personalized 16 week fitness schedules while connecting you to others.
18. Mindbodyfinder



Mindbodyfinder serves as an search engine and booking tool for local fitness classes. The workout class finder offers over 80539 classes today.
19. Misfit Wearables



Misfit Wearable sells wearable waterproof fitness trackers that syncs with the mobile app with just touching the two objects.
20. MyFitness Pal


MyFitness Pal is a diet and fitness tracking community and offers a mobile app to track your progress when on the go.
21. Nexercise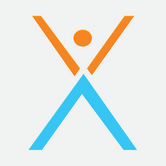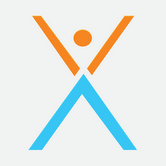 Nexercise is a free mobile app that turns working out into a game by connecting you with friends, creating challenges with rewards. They just came out with a brand new version so try it today!
22. Retrofit


Retrofit offers a data-driver weight loss program with private lessons with experts.
23. RunKeeper



RunKeeper is a social fitness tracker app.
24. Skimble



Skimble is an online network and app that offers thousands of workouts, custom programs and an active community.
25. Sportlyzer

Sportlyzer is a coaching and workout log for sport clubs. This program helps you plan, measure, and analyze your performance with a free trial.
26. SportyPal



Sporty Pal is an tracking and training app for fitness activities. It helps you improve your running or cycling performance with your GPS enabled smart phone.
27. SuperBetter


SuperBetter pushes you to reach your fitness goals by increasing your resilience in the form of a game. Not only can SuperBetter help you lose weight, it can also help you recover from an illness or injury.
28. Wello



Wello offers one-on-one or group classes with trainers with two way video. They offer virtually every type of class, including Pilates, Vinyasa Yoga, Strength Training, Core Conditioning, Prana Yoga, Kickboxing etc.
Check out our Twitter list!
Back to the Healthcare Resource Directory