Specialities
Allergy
Anesthesiology
Cardiology
Chiropractic
Dermatology
ENT
Family Med
Gastroenterology
General Surgery
Geriatrics
Internal Medicine
Internal Medicine Sub-Specialty
Multi-Specialty
Neurology
Neurosurgery
OB-Gyn
Occupational Medicine
Orthopedics
Pediatrics
Plastic Surgery
Psychology
Pulmonology
Rheumatology
Sleep Medicine
SurgiCenter
Urgent Care
Urology
About Bond Medical
Bond Medical offers a full line of medical software, hardware and practice services. With a variety of EMR Suites and Practice Management solutions, hardware, as well as full-service training & support, and customizable practice management solutions, we're prepared to provide the tools to run your practice efficiently
Bond Medical User Reviews



I called to verify if someone would be available for assistance, they replied yes. I came in, the person was not present to assist that day, despite being told they would be. I called and left a voicemail to request a time he would be available. The next day, he called me back and set an appointment. Before arriving, I called to verify the appointment, and no one answered the phone. I arrived at the appointment time, and he was not present. The receptionist had no idea where he went or how to communicate him beyond "paging." He could not even suggest whether to wait or simply schedule another appointment. I understand this facility caters to a certain demographic, but basic professionalism and communication should be expected at any business that deals with people, and unfortunately, this healthcare facility staff is not able to provide these basic things at this time. I witnessed two irate patients the first day, so I can only imagine what more people are possibly experiencing. At least they had hand sanitizer.


They never answer the phone have been calling for days at different times. Can't get anyone at all


Came in for an appointment today, I had to wait 2 months to be seen as a new patient in the dental center. Having medicaid is the reason. While the staff were all very nice the dentist prescribed me ibuprofen for an extraction and only 4 days worth. I've had four teeth pulled in my life and never once have I been sent home to suffer. I acknowledge the pain med epidemic but clinics, doctors, and dentist should not have a personal opinion and tell you you do not need them. Obviously I'm in pain if there's a giant hole in my mouth bleeding profusely!


They are nice you are gonna wait but awesome staff


I used the Bond Community Health Center quite a few times. From my first visit to the most recent, I found the staff to be very professional. Although the center was always busy, I thought the facility was clean and well kept. If I ever had a concern about my account, the staff was always attentive. My prescriptions were always ready when promised. If you're looking for a great health care alternative, I think you'll be VERY happy with Bond.
Read All Read All 80 Reviews Reviews
Free Resource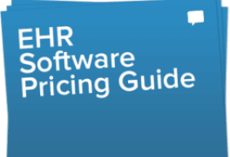 Medical, EMR & EHR software Pricing Guide
Don't let price confusion keep you from selecting the best software!